I decided to one thread for my SAL's as I am not good at taking regular photos and posting updates.
This has taken me all week, I am off work recouperating.
It is wild westies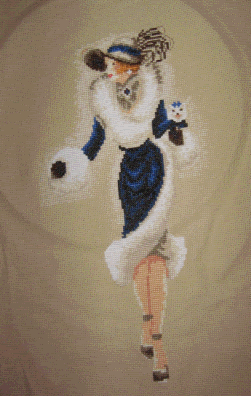 This is what it will look like when finished:
http://www.needlecraftexpress.co.uk/p/s-wild_westies_iii-4500-1-0-124-3.aspx
I have alot of backstitching to do, the shading is just half stitch and fairly quick and easy and then I shall do the puppies.