Cross stitched afghan-advice needed
Posted:
Thu Jan 11, 2018 11:16 pm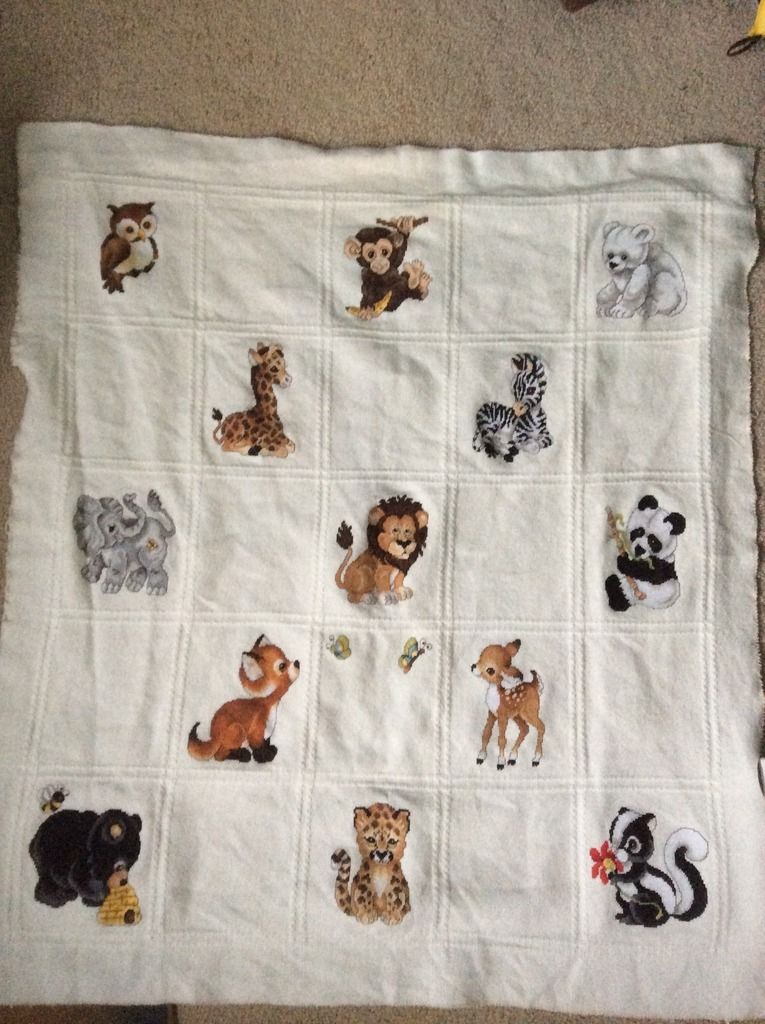 So I just finished cross stitching this for my first grandchild-to-be. I plan on backing this with a piece of 100% cotton flannel, sewing it over the edges of this afghan and also sewing along all the borders to stabilize it. The afghan is a Charles Craft 100% cotton cloth, with regular DMC floss. I want this to be able to be used, not just stored away, and if it get dirty, to go ahead and wash it. The directions that came with the afghan said to hand wash in lukewarm water, rinse in cold, and dry flat, which actually I did before starting to stitch on it, to remove any sizing, new smell, and control any shrinkage. I also plan on doing that with the piece of flannel fabric before I sew them together, except I was just going to dry it in the dryer. My question is, once it's being used, shouldn't it just be able to be washed and dried in a regular washer and drier, on low or delicate settings? Will it really mess it up if it's washed in a machine or not laid flat to dry? That seems like too much work , and it's so bulky and would take forever to dry. I should think/hope it could stand up to some regular use. Anyone have any experience with this?